Susanne Peck: Conductor, Singer, Educator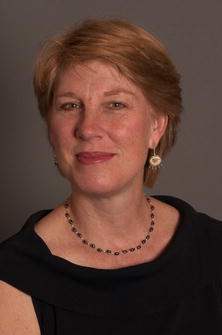 Susanne Peck was founder and director of Westchester's finest vocal ensemble, Charis Chamber Voices, whose second CD, a Christmas recording entitled Hoping It Might Be So, was released in 2003. Charis presents concerts of diverse, superb choral works from old to brand new and has been a featured ensemble at the Dennis Keene Choral Festival in Kent, CT, as well as with Philharmonia Virtuosi (Richard Kapp, director) and the Soclair Music Festival (Edward Brewer, director).

Ms Peck is also founder and former director of Cerddorion Vocal Ensemble in New York City. She has prepared choirs for the New York City Ballet, Bronx Arts Ensemble, Dennis Keene Choral Festival, and the Hudson Valley Opera. She has prepared and conducted choirs for St. Peter's Choral Festival in Bayshore, NY, St. Mary's Episcopal Church, Church of the Ascension and Central Presbyterian Church in New York City. In past seasons she has directed a full-stage production of Gilbert & Sullivan's Mikado in Irvington, NY, a complete Messiah with Baroque Orchestra and renown soloists in historic Tarrytown Music Hall in Tarrytown, NY, Bach and Finzi Magnificats at All Soul's Unitarian Church in NYC (upon which program she also sang Mozart's Exultate Jubilate for soprano with orchestra.) Ms Peck served as choir director at South Presbyterian Church in Dobbs Ferry for three years.

Ms Peck is also former Music Director of the Foundation for Universal Sacred Music, under whose auspices the first concert of newly commissioned choral works performed by professional singers and instrumentalists was presented in Merkin Concert Hall, NYC. The Foundation also produced two concerts of newly commissioned choral music in October 2005 at the Society for Ethical Culture, NYC.

An acclaimed soprano soloist, Ms Peck has appeared and recorded with many leading ensembles, including the Boston Early Music Festival, Voices of Ascension, New York City Ballet, the Waverly Consort, Concert Royal Baroque Opera Co., Seattle Baroque Orchestra, the New York Collegium and Musica Sacra. Ms. Peck was winner of the 1990 Schubertiade Lieder Competition at the 92nd Street Y in NYC. She has sung in Eastern and Western Europe, Japan, Taiwan, South America and throughout the United States.

Ms Peck has taught at the Horace Mann School, Lehigh University and Jersey City State College, where she also was director of the college choir. She has been guest artist and coach at the Apple Hill Chamber Music Festival in New Hampshire and also functioned as Assistant Artistic Director of the Dennis Keene Choral Festival. Ms Peck has alsob been a member of the faculty at Hoff-Barthelson Music School in Scarsdale.

Susanne is also an accomplished portrait artist, her work can be seen at SusannePeck.com.

---